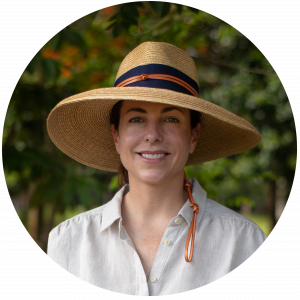 Tropicalia's 2022 Sustainability Report discloses the details of our journey toward meeting the environmental and social objectives of our business and outlines the evolving sustainability strategy that underpins our daily management choices centered on four key commitments: Sound Business, Sustainable Design, Environmental Balance, and Community Development.
In 2022, the international tourism sector continued its recovery following the COVID-19 pandemic. Remarkably, the Dominican Republic achieved historic international tourist arrivals, demonstrating resilience amid challenges. In parallel, we also discovered that we can drive growth while fostering positive change within the Miches community, by prioritizing environmental, social, and design aspects in our project that set us apart from our competitors. 
Our response to a fiercely competitive market and the realities of climate change, brings innovation to the forefront and will fundamentally change tourism real estate development in the Caribbean. By integrating with the surrounding ecosystem and thanks to the unwavering dedication of Tropicalia's team, our dream of creating a place that balances environmental integrity, community needs, and a unique experience is becoming reality.
As predicted, the travel and tourism industry began its revival, and the pandemic has changed the way we work and travel for the foreseeable future. We want to stay longer, work remotely, and connect with our inner self and our surroundings in a genuine way. The pandemic not only changed the way we want to travel, but brought about a heightened awareness of our global interconnectivity and the urgency of climate-change action.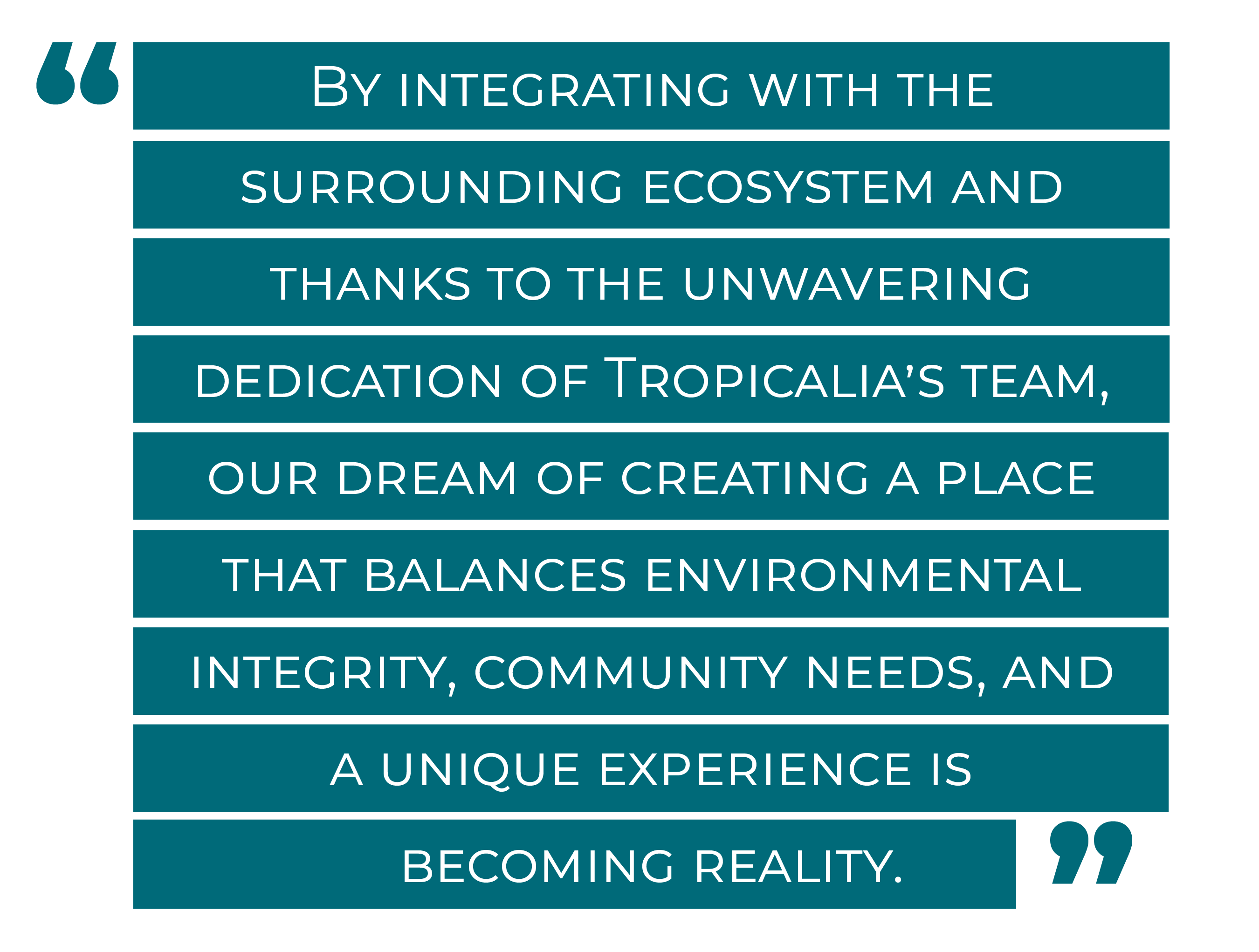 In 2022, our sustainable strategy aligned yet again with the requirements of the Inter-American Development Bank.  In this second round of due diligence with IDB Invest, we further refined our business model from 2017 and made significant progress on our environmental and social management structure, resulting in a loan approval of up to $146.4 million for our initial development phase, which includes a 95-room resort and 25-unit residential area. Today our project is prioritizing smart design, economic development, biodiversity, education, and gender equality and inclusion.
Regarding community impact, we celebrated the tenth anniversary of Soy niña, soy importante (SNSI) — an initiative dedicated to protecting girls by providing the tools they need to navigate life choices and educating them and their community about their rights. In 10 years, more than 1,250 girls have benefited from SNSI, accessing higher education opportunities and transforming their families' destinies. The program has successfully engaged dozens of private, public, and non-governmental organizations and created a powerful wave of collective action. Additionally, our scholarship program continues to graduate young agricultural engineers, while Miches Emprende, our microlending program, provides local entrepreneurs with low-interest financing in support of economic inclusion and diversification in Miches.
In the last quarter of 2022, Hurricane Fiona, a category 1 storm, affected the eastern region of the Dominican Republic, including Miches. In response, Fundación Tropicalia and partners collected clothing, food, and personal supplies in Punta Cana, Bávaro, and Santo Domingo. We also established a School Fund to support rebuilding efforts and replace school supplies and furniture in the most affected schools.
As we drew 2022 to a close, our team readied to begin construction in the new year. My deepest gratitude goes out to our team, whose talents, passions and perseverance have characterized Tropicalia, allowing us to adapt to market trends, meet the demands of the industry and continuously engage our stakeholders. As we grow and evolve, sustainability remains at the helm and is key to creating a legacy that serves the greater good for our region.