Welcome to Tropicalia's 2021 Sustainability Report. In 2021, we were still learning about where the global health crisis would take us. Though the first semester started with uncertainty, by year's end, robust vaccination programs worldwide were implemented, and the Western Hemisphere steadily lifted rules and regulations for travel and social distancing. The Dominican Republic's successful vaccination programs, tight local controls and open border policies enabled one of the most notable industry rebounds, with the country reporting record numbers of tourist arrivals compared to 2019.
As predicted, the travel and tourism industry began its revival, and the pandemic has changed the way we work and travel for the foreseeable future. We want to stay longer, work remotely, and connect with our inner self and our surroundings in a genuine way. The pandemic not only changed the way we want to travel, but brought about a heightened awareness of our global interconnectivity and the urgency of climate-change action.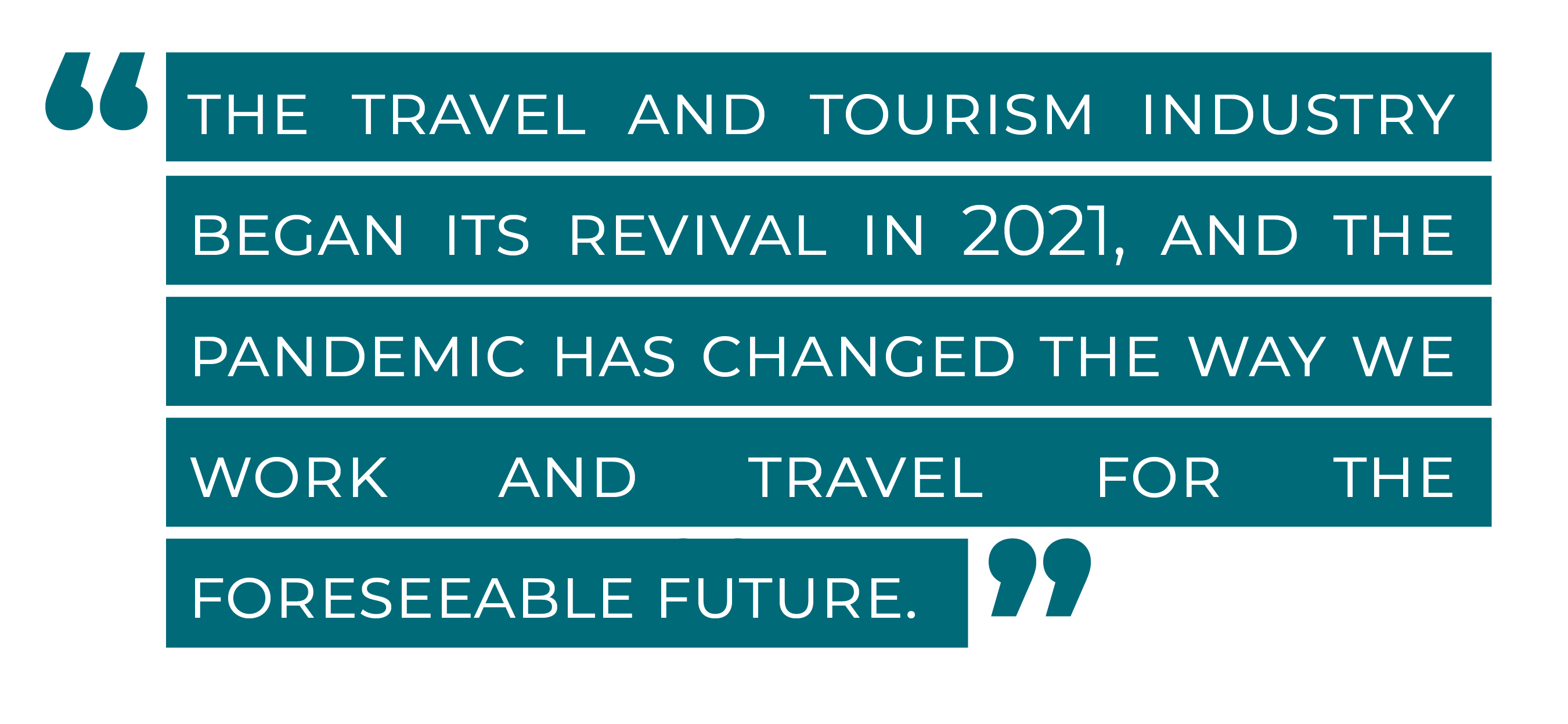 Given the disruption in consumer behavior, especially in the luxury segment, Tropicalia pursued a redesign effort in 2021 to adapt to these new realities. We increased our single-family home inventory and made some modifications to common-area distribution. We've also made extensive progress on destination management and reengaging our finance and construction partners. We bore witness to another extraordinary event where nature once again humbled us—we recorded the return of the Leatherback turtle to Playa Esmeralda, just footsteps from our property.
As for Fundación Tropicalia, we continued implementing capacity-building and transformative initiatives. Specifically, Soy niña, soy importante (SNSI) went from a girls' summer camp to a robust initiative that now includes a home program, teen empowerment, and civic participation. Our scholarship program continues to graduate young professionals; our microlending program–Miches emprende—provides access to low-interest financing to local entrepreneurs. Together, we've engaged hundreds of families and their children in an ongoing time of need and uncertainty. We've been most inspired by the feedback we receive from our community participants—words of gratitude and appreciation for simply being there.
This sustainability report touches upon these and other sector-specific details that reveal our steadfast commitment to pursuing a management strategy that mitigates risk and brings about wellbeing for people, planet, and business longevity.
Thanks once again to our stakeholders for being integral to our journey.
Sincerely,