2018 was an important transitional period for Tropicalia and Fundación Tropicalia, now celebrating a decade of advocacy for the environment and well-being of Miches.
We aim to transform the tourism industry to make it sustainable while preserving the natural and cultural patrimony of this amazing place.
In 2019, we expect to make significant progress: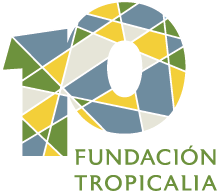 Celebrate Fundación Tropicalia's 10th anniversary via an itinerant photography exhibition in collaboration with the artist Fer Figheras.

Identify and transplant, avoid and/or compensate for all trees of biological interest, before and during site clearance.

Develop Tropicalia's Environmental and Social Management System.

Pilot a business mentorship initiative to give continuity to ¡Miches, sí! participants.